Sue's Video Case Study: severe tinnitus
Sue was referred by her Ear Nose & Throat surgeon to Seeking Balance for support with severe tinnitus.  Her initial disability score was 28% and her main concern at the time was the associated anxiety and sleep disturbance.  She has now completed her Beautiful Balance private therapy program and her disability score has reduced to 0%.  Sue talks about her journey in deciding to reach out for help, and what the holistic process was like for her.
Learn more about Sue here: https://luminessencefilms.com
Would you like to complete your own disability score to see where you are today?  
Get your score here.
(Please note that these scores are used to monitor progress- they are not used to compare between people!  Your score is for you alone.  I don't recommend that you compare yourself to others but rather track your changes over time.)
Video Case Study: vestibular migraine "Give it a go"  😉
NOTE: I helped Janice investigate vestibular migraine through private therapy and to better understand her symptoms (that are now resolved).  She reports her perceived disability has improved from 54% to only 8%.  Janice uses The ROCK STEADY Toolkit to keep her in line with her desired outcomes.  She knows exactly what to do each day.  
Janice chooses her skills, tools and exercises at home; she is now happy, confident and independent.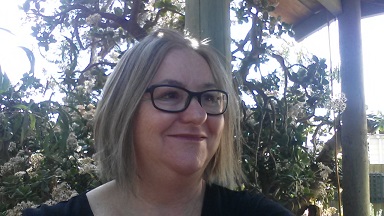 Listen to Ruth's Meniere's Case Study (listen here 10 mins).
Ruth shares her story (listen now) on starting the ROCK STEADY program to help her ease her symptoms (foggy, heavy head, tinnitus, dizziness, fear of Meniere's attacks, avoidance of social events…etc).  Her disability reduced from 84% disability to only 6%.
Ruth reports feeling more 'free' in her mind and stronger in her body with a daily practice of 15-minutes.
What the ROCK STEADY data shows:
We currently have 1,620 people Seeking Balance* and our data collection shows that symptom progress scores are improving for ROCK STEADY users.  97% of ROCK STEADY users feel benefit and would recommend it to others.
*As of 9th November, 2017
The average disability score of people who are not participating in ROCK STEADY is 50.7%.  This means that they experience symptoms more than 50% of the time in functional, emotional or positional situations.  This is a significant perceived disability in daily life that impacts quality of life.
The average perceived disability score of people who are currently participating in ROCK STEADY is 27.7%.  This means that their symptoms have halved since starting the program and reduced by 23%.  This is an average score across all users- some have only completed Module 2 and not all users complete the progress questionnaire.
(Thank you to everyone who has completed questionnaires- I value your time and efforts.  Keep going!)