Professional Mentoring
Become a professional with a soulful difference.
This is suitable for qualified health professionals, medical providers, experienced coaches, vestibular rehabilitation therapists, yoga therapists, wellbeing providers or practitioners of mindfulness.  
A background in mindfulness, cognitive behavioural therapy (CBT) or acceptance commitment therapy (ACT) is beneficial but not required.
Thank you for considering professional mentoring with me.  
This program is intended for those who are ready to get ahead with a soulful edge.  By committing to this mentorship, you will enter into a year of professional and personal growth.
Over the last 10 years I have developed methods to comprehensively support clients who experience chronic symptoms.  I run a successful international business offering both private therapy and self-study (passive income) programs.  
My signature program called ROCK STEADY is a world-first comprehensive and holistic resource that has helped many people with chronic symptoms heal via neuroplasticity.  
I can mentor you to find a refreshing and meaningful way to do 'work' that aligns with your deepest intentions. This mentorship is customised for you.
I invite you to expand your scope of practice, reach global clients, earn passive income, discover your innate edge, learn the essentials of neuroplasticity therapy and work happily from anywhere in the world (free from institutional agendas).  
Would you like the freedom to work less, earn more and get better client outcomes?  

Specialised I.N. skills are needed so that more people can access integrative healing. There are too many people living with chronic symptoms who do not have integrated support.
Generic qualifications and training courses are not enough for this level of healing. 
Thousands of clients are at home googling for help.
I can mentor you to become a part of this changing landscape, and, to work from home if you like. 
I mentor you so that you can be in control of your life and work with integrity.
The old model of therapy hasn't worked for so many people who feel stuck and hopeless. Clients seek 24/7 holistic support and a structure that gives them education, hope and practical resources. They want guidance to take control of their own healing with tools that they can access any time of day.  You can learn to provide this high level of support to your future clients.
Driving to appointments for a review is therapy of the past.  Our clients deserve dynamic, empowering home programs and more people (like you) who they can turn to for professional support.  With video therapy and self-study programs, you can reach more people and increase your earning capacity.
Join this niche mentoring program so that you can become a leader in your field.  Become a professional who offers whole-hearted, evidence based, and effective support to those people who need it most.  Grow yourself and grow your business.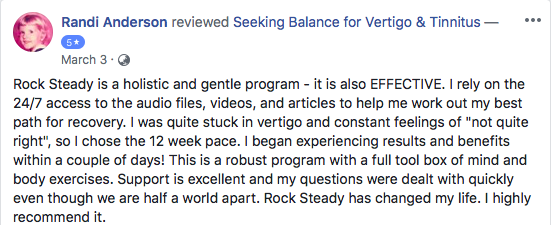 When you begin a mentoring program you enter a deeply transformative process that will support you to connect with what matters most in your life.  
This program is tailored to you and your goals.
I can support you to develop in any of the following areas:
to use I.N. for healing complex conditions

to provide world class support specifically for vertigo or tinnitus

to bring I.N. into your coaching niche

to incorporate comprehensive physical, mental, emotional and spiritual aspects of health

to effectively deliver online therapy

to create client agreements that set you both up for successful outcomes

to use self-study programs so that your clients are supported 24/7

to build passive income into your business

to prevent burnout, nourish and support yourself while you grow

to discover your innate strengths and refine your focus

to reconnect to what really matters in your life

to understand emotional trauma, healing and transformation

and to bring more happiness and joy into what you do
What's included in your 12-month mentoring program:
up to 20 private 1-hour video sessions with me

email support as you grow and adopt new practices

dedicated time for you to explore, experiment and expand yourself

the opportunity to boost your scope of practice using I.N.

access to hours of tools within The ROCK STEADY self-study Program
What can you expect at the end of your 12-months?
to feel more confident using neuroplasticity

to better understand your values, skills, and gifts

to feel strong alignment with your offerings and how you deliver them

to have a broader scope of care for your clients

to increase your client reach globally using online therapy

to enjoy your work more and to feel more happy while you do it

to understand your capacity for business growth
What not to expect at the end of this program:
instant transformation

to be an expert in neuroplasticity

unrealistic business growth

mastery of your skills
Apply now for professional mentoring
Joey is a leader in the field of neuroplasticity and online therapy for clients with complex and chronic conditions.  This is a rare opportunity to work directly with her and be mentored so that you can develop your skills, build confidence and join this niche.  Become a professional who can help the people who most need it, holistically, while working anywhere in the world.
The investment is AU$15,000 (payment plan is available and please read our client policy.)
Integrative Neuroplasticity (I.N.) goes beyond CBT, mindfulness or generic protocols.  
You can learn how to support the innate inner wisdom of the body and offer a deeper level of support to your clients.
Hear what my ROCK STEADY clients say: