Beautiful Balance
Heal vertigo and tinnitus with professional support.
This is a special opportunity to have up to 6 months of private mentoring with Joey.
–
* Joey is not currently taking new clients
I am Joey Remenyi, a world leader in the recovery of complex vertigo or tinnitus cases.  I can support you to heal by seeking the wisdom that you already hold within yourself.
Using integrative medicine, I can help you understand healing from a holistic perspective and how to effectively use neuroplasticity so that you can feel at ease in your body again.
With Beautiful Balance, I offer you the highest level of support so that you can gain clarity and fully step into your self-belief.  
Beautiful Balance includes:
video therapy/coaching sessions ~twice a month;

personal email support for reassurance between sessions;

and access to supportive resources that you can use at home.  
Many of my clients return to work, reclaim their creativity and get their personal power back after they complete this program.  I invite you to do the same.
Is Beautiful Balance for you?
You want to regain control, and you want to heal.
You have any form of persistent dizziness, vertigo or tinnitus.  
Do you seek connection?
Are you feeling lost, confused or doubtful?
Do you desire to feel reassured that you can heal?
Let me support you with tools that work.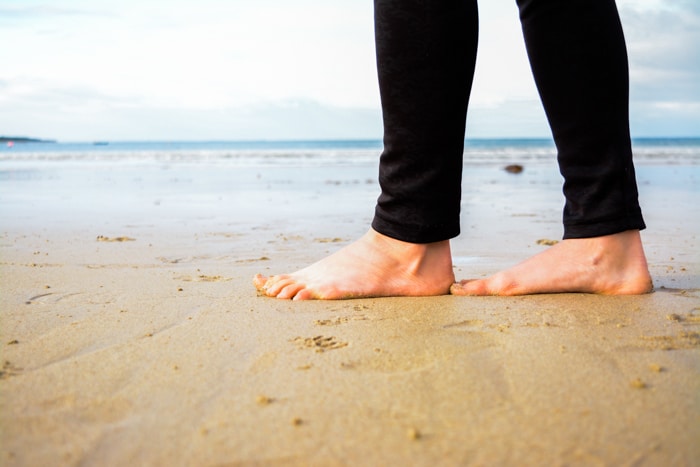 I can help you if:
You're tired. Beyond exhausted.
You want to feel understood and hopeful.
You are ready to heal all aspects of yourself. 
I get it.  I have been there too.  
Beautiful Balance is the support that I wanted, but couldn't find.  
Would you like a vestibular consultant, soulful therapist and practical coach all rolled into one? 
What Beautiful Balance is about
Beautiful Balance brings together:
the science of neuroplasticity

the biomechanics of our audio-vestibular system

and the soulful arts of mindfulness, self-compassion and self-kindness
Neuroplasticity is the body's ability to create and change connections within itself.
Together we will explore what's happening in your life, body and mind, so that you can get your clarity and confidence back.
We work together using a gentle science, the integrative medicine approach:
I consider you as a whole person – physical, mental, emotional and spiritual.

You will own your recovery with support from me as you go.

I can write progress reports for your doctors and multidisciplinary health team.

Less is more: neuroplasticity does not require strenuous exercises, rigid prescriptive rules nor having to meditate for hours.  
I guide you to embody the most simple solutions.
You learn what works for you, and what doesn't.
I travel beside you as you seek your beautiful balance.
Beautiful Balance: support to reach your desired outcomes
When you sign up for Beautiful Balance, you become one of my private clients. You choose your own pace, the fastest you can complete the program is within 4 months, but you have up to 6 months of support.
Here's what you get:
Private hour-long 1:1 video sessions twice a month

Personal email support 

Lifetime access to the ROCK STEADY eLearning modules
1. Video sessions
In these fortnightly sessions, we will custom design a daily practice just for you, taking into consideration the many layers of your life, including physical, mental, emotional and spiritual. I will teach you strategies to help you find your own answers, specific inner ear exercises and gentle neuroplasticity techniques.
You'll have access to my calendar and book yourself in when it suits you. The technology we use (Zoom) is easy to download and use. You will practise using Zoom video in your initial consultation with me.  
Record the sessions if you like, and re-listen whenever you need a warm reminder.
2. Personal email support
You'll have email support from me for up to 6 months while we work together on your recovery approach. Ask questions whenever you need – no need to wait for the next video session. Have me virtually by your side while you implement your daily practice, learn and fine-tune.  
Email support is a priceless resource during your moments of insight and 'revelation'. 
---
"Brilliant ! Thanks Joey 🙂 l appreciate the quick response and it's really helped me …"
---
3. ROCK STEADY Toolkit
You get full access to my ROCK STEADY program, to work alongside our sessions and email support. ROCK STEADY comprises self-paced modules with audio, video, notes and exercises.  
These are designed speed up your healing, give you independence and reduce your reliance on others.
Here's a sneak peek at the SELF RELIANCE resources:
Module 1: Finding steadiness. Start customising your daily practise, learn to release neck and should tension and what to do during episodes of spontaneous vertigo.
Module 2: Exploring our mind, thoughts and actions. Understand your inner world and the process to best strengthen your brain, body and subtle neural pathways.
Module 3: Thinking outside the box. We introduce variety into our daily movements and discover how to stay supported during difficult moments.  
Module 4: Create new patterns.  

Learn about your 'autonomic nervous system' and why it is important to keep the body biology in 'repair' mode. Be prepared for whatever sensations you feel each day.
Module 5: Cultivating mindset. Master feelings, doubts and persistent thoughts that challenge you, learn how to support yourself and feel prepared within uncertainty.
Module 6: Trusting your inner wisdom. Learn how to listen to your body and trust that it knows what to do. We explore our changing needs and look at thriving as a new way of life.   Enjoy feeling what you desire…
Your commitment
You will need one hour each week to weave BEAUTIFUL BALANCE into your life, plus 15 minutes daily for 'you' time.
Apply for Beautiful Balance
The program is fully booked. You are welcome to apply to be placed on a waiting list to work with Joey after April 2020.
Investment: AU$10,000 (a single transfer in your local currency can be made for USD, Euros, or British Pounds)
Please read my client policy here.
Bruce's Tinnitus (and Sleep) Recovery
Bruce shares his recovery of severe tinnitus and sleep disturbance. His symptom disability score reduced from 26 to 0 while using ROCK STEADY skills and private therapy. Bruce shares his perspective about learning to rewire the brain- to completely ease his symptoms.  He mentions the broader benefits of this for his life, family and relationships.
Persistent Dizziness Recovery Case Study  
Elisa had experienced persistent dizziness with anxiety for 12 years.  She had full medical investigation without a clear diagnosis.  She had a perceived disability score of 36 that reduced to 6 by Module 3 of Rock Steady.  She now has a score of 0 and has graduated from Beautiful Balance.  She shares her perspective of the recovery journey.
Elisa says: "I shifted more 'shit' in this 4 months than I did in 10 years of therapy"
About Joey Remenyi
MClinAud, MaudSA (CCP), BA (Psych), ACT/CBT (cert), Senior Yoga Teacher
I'm Joey Remenyi, the Founder and Director of Seeking Balance International.
I'm a qualified vestibular audiologist, focused on neuroplasticity, and a senior yoga and mindfulness teacher with 18 years of experience. I've worked and trained with leading neurologists, ENT surgeons, psychologists and vestibular physiotherapists. 
I understand the limitations and challenges you face.
I've had thousands of people walk through my door feeling exhausted, burnt out, frustrated and helpless.
And I've been there too
I've had both vertigo and tinnitus. I felt 'out of body'.
Luckily, I had an 'inner ear' Masters degree and I could navigate my way to back to normal. I had a plan to support the rewiring of my brain.  My symptoms resolved.  I found a process to get through it. 
Now I'm here to show you that you can find your Beautiful Balance and learn about the art of neuroplasticity.
Severe Tinnitus Recovery Case Study:
Sue was referred by her Ear Nose & Throat surgeon to Seeking Balance for support with severe tinnitus.  Her initial disability score was 28 and her main concern at the time was the associated anxiety and sleep disturbance.  She has now completed her Beautiful Balance private therapy program and her disability score has reduced to 0.  Sue talks about her journey in deciding to reach out for help, and what the holistic process was like for her.
Elizabeth's Recovery of Vertigo, Tinnitus and Hopelessness
Elizabeth had chronic dizziness and tinnitus with a high symptom score of 72%. She had no exact diagnosis from her doctors but she did have medical clearance. Elizabeth did BEAUTIFUL BALANCE with me to learn how to use neuroplasticity for her healing. She is back to normal. She loves her body and she surprised herself that now she feels better than ever. Elizabeth says that she had lost herself and now has her younger 'inner child' self back.
The Beautiful Balance Program
The program is fully booked. You are welcome to apply to be placed on a waiting list to work with Joey after April 2020.
Investment: AU$10,000 (a single transfer in your local currency can be made for USD, Euros, or British Pounds)
Please read my client policy here.
Scott's Recovery of Social Anxiety, BPPV and Persistent Dizziness.
Scott shares his recovery of persistent vertigo and social anxiety. His initial perceived disability of 44 reduced all the way down to 0. Scott has returned to normal and got his life back. His positional vertigo has resolved, the persistent dizziness in his body has disappeared and his anxiety has been soothed after completing BEAUTIFUL BALANCE.
Recovery of Tinnitus, Dizziness and Sleep with Chona.
Chona had an initial symptom disability score of 64 that included severe tinnitus, sleep disturbance and fear of losing her job.  She had a full recovery with her symptoms reducing to 0 after completing BEAUTIFUL BALANCE.  She has since been promoted at work, is able to handle more responsibility, has increased confidence and is able to support others with new energy.  Chona is able to live her life to the fullest.  She is now sleeping deeply and has her life back.
Alison Overcoming Meniere's Attacks
Alison shares her recovery of severe Meniere's with weekly vertigo attacks lasting for 24-hours. Alison no longer eats a rigid low-salt diet and has returned to normal. She is back playing tennis and socialising with her loved ones. Her initial perceived disability score of 54 has now reduced to 0 since completing ROCK STEADY and Beautiful Balance.