Talking with a team of Experts!
Video Case Study: Janice's Story "Give it a go"  😉
NOTE: I helped Janice investigate vestibular migraine and better understand her symptoms (that are now resolving).  She reports her perceived disability has improved from 54% to only 8%.  Janice uses The ROCK STEADY Toolkit to keep her in line with her desired outcomes.  She knows exactly what to do each day.  Janice chooses her skills, tools and exercises at home; she is now happy, confident and independent.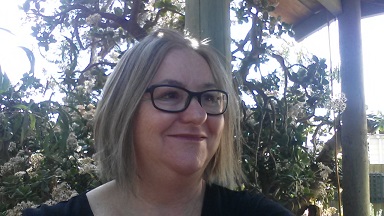 Listen to Ruth's Meniere's Case Study (10 mins).
Ruth shares her story (listen here) on starting the ROCK STEADY program to help her ease her symptoms (foggy, heavy head, tinnitus, dizziness, fear of Meniere's attacks, avoidance of social events…etc).
Her Symptom score has since reduced from 84% disability to only 6%.
Ruth reports feeling more 'free' in her mind and stronger in her body with a daily practice of 15-minutes.
Enjoy this interview with Arimbi Winoto, senior vestibular physiotherapist, talking about patients living with 'bilateral vestibular conditions'- learn about what happens when both ears are affected.
Listen in to Arimbi (13 minutes).
Meet Dr Kate Murray, PhD in vestibular rehabilitation! Kate has been doing wonderful work in the field of vertigo for many, many years. Hear her talk about recovery from vestibular injury from her expert physiotherapy perspective.
Listen in to Kate (20 minutes).
Listen in to hear leading researcher, neuro-otologist, and vertigo specialist Dr David Szmulewicz discuss the importance of our brain in recovering our balance. He speaks about why some of us benefit from MRI scans to take a closer look at our 'balance-brain'.
Listen in to David (20 minutes).
Listen here to Dr Tim Blake talk about the medical emergency doctor's perspective (9 minutes). He is a practising specialist emergency doctor in the northern tip of Australia!
He discusses the main priorities and limitations when investigating dizziness.
Many of my patients have been to the Emergency Department (ED) in hospital for their vertigo or dizziness at some stage. Have you? How did it feel at the time?
GET STARTED:
Sign up for The Master Class for Vertigo and Tinnitus.  This is a free 1-hour class (3-days access only).
OR get the ROCK STEADY Toolkit right away. Learn from home and create a plan for your recovery.  Be supported all the way with a large variety of skills, tools and strategies to explore.  Discover the most specific route toward your desired outcomes.  
How Meditation Can Reshape Our Brains: Sara Lazar at TEDxCambridge 2011
Watch this video to learn a little about the neuroscience of stress and compassion 😉